Our Mixology Staff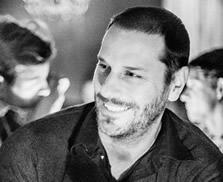 Paul Michaels-Schnaufer

Director of Job Placement Assistance
Paul Michaels' path to mixology was not direct. His MA degree is in European History and he began his career as a public school teacher at the Middle School, High School, and Junior College levels.
"I quickly realized that I was making significantly more as a bartender on the weekends than as a public school teacher, not to mention I realized I enjoyed bartending more."
In 2012 Paul left his teaching position and and created NB Staffing, which today is one of Southern California's largest staffing companies, averaging 10 – 20 events every week.
In 2013 Paul Michaels created National Bartender's School and Staffing, with a vision of creating something more than a traditional bartending school. A hybrid that teaches both the highest levels of mixology, while providing students and staff an immediate opportunity to get real hands on, PAID experience.
In three years NB School and Staffing has expanded to 6 locations spanning from Southern California to Manhattan, New York.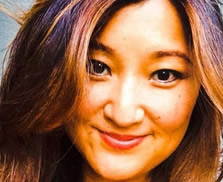 Patricia Johnson

Director of Los Angeles Campus
Tito's Vodka (Young's Market Craft Cocktail Rep, Film Festivals, Celebrity Events)
Bombay Sapphire (Marketing Mixologist)
Absolut Vodka (Brand Ambassador)
Jack Daniel's (Brand Ambassador) Angel Vodka, Veev, Chambord, Johnnie Walker, Bacardi, Remy Martin, Martel, Courvoisier, Pama, St. Germaine, Canton Ginger Liqueur, Patron, Godiva Chocolate Liqueur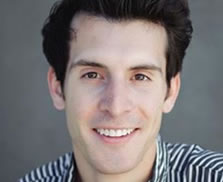 Thomas Eslinger

Director of Curriculum
Thomas  Eslinger began his bartending career studying at National Bartender's School and  Staffing in 2013.
Through National Bartender's unsurpassed by job placement,  Thomas was hired at  Mr. Bartender Craft service, shortly after graduation.    Over the last three years Thomas and has worked in various capacities as brand ambassador and mixologist for:
Bombay Sapphire
Bombay Sapphire East
Han Vodka,
Han Soju,
Rekorderlig hard cider
Fever Tree company of beverages.
Thomas's main focus lies in craft bartending and he is always excited to share his excessive knowledge of bitters, or obscure histories of different drinks and liquors with his students.
Thomas is a transplant to LA from Iowa, but is now very happy to call LA home. Besides LA having much better bars, Thomas loves the weather and culture and enjoys getting to work with, and bartend for, people from all over the country and world.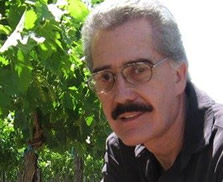 Richard Gilroy

Director of Curriculum
My experience in this field goes back way over 30 years now and owning four bars and restaurants successfully has truly been the toughest endeavor by far!
Being a bartender/mixologist is a walk in the park as comparable to owning and running your own place! have been fortunate along the way because I have bartended for some of the most notable people of the the 20th. Century.
To name a few: Marlon Brando, Dean Martin, Sammy Davis Jr.. Elizabeth Taylor, Johnny Carson, Princesa Diana, Liberace. I could go on for some time with my list.
I may sound like I just stepped into all this but I paid my dues. I worked over 60 different houses (Clubs/Bars-Restaurants) as they are called.
Everything from slam clubs to fine dining and everything in between.
I got lucky again because I was able to work with the finest mixologist and fastest slam club bartenders of the time.
This is what I give to you that no other school can give. Over 30 years in the trenches, the tricks of the trade.
You only learn these by doing it for years or you have someone like me that gives everyone of his students the "GOLD."
"My motto is that my students walk out like that they have been doing the trade for 10 years!"